Chatterbox Partners With DTC Brands To Create Seamless Customer Experiences.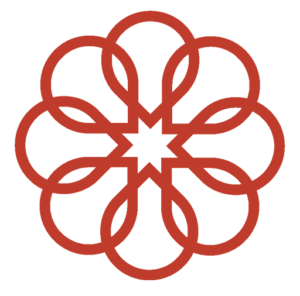 Increase your DTC sales. Improve retention. Maximize lifetime values. And elevate profitability. HubSpot surpasses all expectations and natively integrates with WineDirect, Commerce 7 and Shopify.
Your organization needs a CRM to manage your customer's journey with your brand. Salesforce is too heavy – which is why we recommend HubSpot CRM to manage your sales, marketing, and service and under one hood. 
Your brand's revenue growth is directly related to the monetization of your entire DTC and wine club customer base. We connect with ALL and either sell them, service them or keep them engaged. In all scenarios you won. 
DECREASED EMPLOYEE OVERHEAD
The notion that having someone capable of doing a little bit of everything sounds great at first. Then what you come to learn is as sales is done partially, service done partially and everything else slips through the cracks. Staff with the best for customer acquisition and outsource your sales to those who are trained, managed and focused on generating sales. 
Chatterbox provides concentrated levels of contact to reinforce your marketing. The average sale takes 3-5 touches which include the campaign leader email sent to announce the offer. Within 24 hours, that email is out of sight and out of mind. Chatterbox helps close that loop by reaching out to your customers and engaging them how they want and when they want. 
Three Ways We Help You Grow
We help you develop and maintain a healthy DTC revenue ecosystem.
DTC SALES: YOUR OUTBOUND TEAM
Our outbound solution is designed to engage and sell to your wine club and qualified wine buying customers.
INBOUND & CUSTOMER SERVICE
You've grown your club and now you have to service them. Chatterbox provides our clients with superlative inbound and customer support.
CUSTOMER JOURNEY: CRM DEVELOPMENT
They are on a journey with your brand. Follow their engagement, track their progress and report on your wins.
How You'll Experience Chatterbox
A few massive benefits to working with us.
We will build a forecast with you as it relates to the size of your database and ongoing marketing efforts. The proceeds of our sales are immediate. 
You'll have a dedicated sales manager and team of agents on your campaigns. They are trained in the fine art of DTC sales and engagement. 
Without the cost of additional staff, software and management our clients can scale their operations while maximizing revenue. 
Minimizing Attrition from Your Wine Club
Wine Club Profitability Is Directly Related to Lifetime Value. And Loyalty, To Contact.
Loyalty is to the winery and the people behind the brand. Digital communication keeps you top of mind, but, one to one contact is the X factor in keeping customers engaged. Our sales process is equal parts of service and sales. Wine Club members require sincere contact from the winery, service for their account and access to a point of contact that can be a trusted advisor on wine purchases.
Chatterbox rises to meet your customer's needs in real time. We provide our client's the level of certainty they demand from their DTC channel.
SALES LEADERSHIP
Everyone you'll work with has been on the phone in a sales capacity. What we accomplish for you is based on over a decade of experience working with over 100 brands.
CUSTOMER SERVICE STARS
Our support teams work in sales prior to working on an inbound / support team. We understand the customer's needs and staff service with support superstars.
PROFITABILITY ACCELERATORS
Staying connected comes at the price of time, effort, and energy. There's also hiring, training, software, and ongoing management. We remove those barriers for you -- so you can stay busy doing what you do best.
DTC Service & Sales That Scales With Your Demand
We Free Our Clients To Focus On Customer Acquisition and Creating Memorable Guest Experiences.
Dedicated Sales Management
Results only vary with a lack of sales leadership. Your team will be mentored by an experienced sales manager.
Expert DTC & Club Data Analysis
In order to derive accurate sales outcomes, we start with a full analysis of your data segments.
Top Performing Sales People
Like wine, we'll pair you brand with a top performing team members that understand and can capture your voice.
Thoughtful Engagement
No, it's not always about the sale, Sometimes it's just about the story. Our team understands and engages gracefully.
Responsive Customer Service
High touch transactions require end to end customer service. You got them in the boat, we'll keep them there.
Incredible Sales Metrics
The benefits are two fold - immediate revenue followed closely by actionable metrics and trends derived from your campaigns.
Best in Class Telephony
We can reach many with few. Our telephony system provides us with the leading tools of the trade.
Performance Based Sales
For the qualified, you receive use of all of our tools and experience in exchange for a commission of what we sell.
Let's discuss how we can help you grow your business.
We are here to help and want to collaborate with you on a solution that meets the needs of your business today and for years to come.